TUSKROBOTS, the expert in pallet-handling solutions, has been rapidly developing in the thriving market and diverse scenarios, gradually stepping onto the global stage. Recently, TuskRobots made an appearance at a trade show in the Vietnam Exhibition, contributing to the upgrade and development of flexible automation in global warehousing.

The Autonomous Pallet-Handling Robot on display attracted a lot of attention with its remarkable on-site demonstration and hardcore capabilities. The Tusk APR robots feature 360-degree safety protection, ensuring a secure working environment. It also boasts advantages such as being compact and lightweight, with a simple mechanical structure, a high degree of flexibility, the ability to maneuver through narrow passages, and higher space utilization efficiency.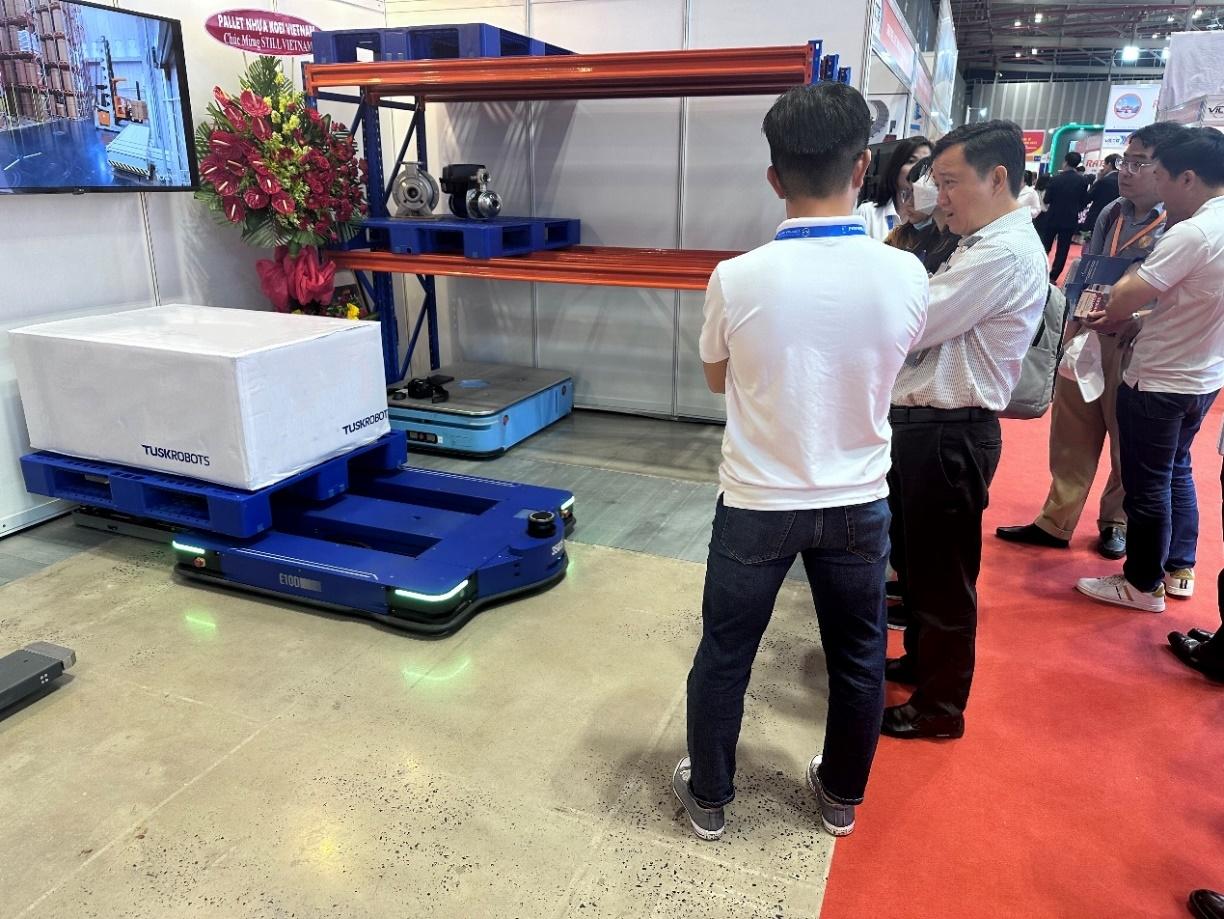 TuskRobots will continue to actively expand the application boundaries of logistics technology, creating more value on a global level while leveraging its own strengths to promote the digitalization and intelligent transformation of logistics and transport operations for more enterprises.